Road Trip!
This year we decided to take the kids on a surprise vacation to Disneyland. To save a little money we skipped the airplane and drove. 13 hours can't be that bad.
As it turns out, 13 hours in the car is very different from 13 hours, say, sleeping, or getting a massage. I like a good road trip but 13 hours with a 1-, 3-, and 5-year-old doesn't even resemble a good road trip. Whoever said it's about the journey not the destination didn't have 3 kids in the backseat. Screw the journey–come on destination.
In a brief spark of rational thought, we split the trip into 2 days: 7 hours driving on day one, a night in Vegas, then a final 6 hours in the car the next day. According to Google Maps, the drive should actually take 11 or 12 hours, but anyone who has traveled with kids knows that Google Maps calculations need a 20-30% increase in drive time if children are involved. Google should offer a "Traveling With Children" checkbox that automatically accounts for food stops, potty breaks, whining fits, and stop-that-#$*%-[insertAnnoyingActivityHere]-right-this-second-or-I-swear-I-will-pull-this-car-over-and-leave-you-on-the-side-of-the-freeway threats.
So This Is Disneyland…
In our rush to get on the road, we didn't have time to get Corbin showered, so Cami told him he could shower at the hotel in Las Vegas. He was so excited. The entire drive he reminded us repeatedly that he would get to shower at the hotel, so he was a little disappointed when we woke up late the next morning and didn't have time for his shower. We bribed him back to bliss with further promises of hotel showers in California. For the remaining 6 hours, he wouldn't let us forget it.
I started to wonder why I wasted money on Disneyland. I should have reserved a few nights in hotels around town and let them try out all the bath facilities. I could find them a floating Mickey Mouse toy to shower with, too! "Hey kids, this is Disneyland! Woohoo! Here's Mickey! *Squeaky Squeaky* Now take your clothes off."
On the plus side, I learned something interesting about Halle on the drive. As it turns out, her spitfire personality comes from more than her red hair. In fact, she is actually possessed by demons. She does an amazing Linda Blair impersonation. At random intervals we get crazy screams, growls, and hissing. Ahhhhhh! Grrrrrr! Arrrrggggghhhshhhlsjlsfj! And other noises I can't spell.
Day One
Day one went something like this: "I need a snack." "Mommy, I'm hungry." Ahhhhhh! "I wanna watch a movie." "I'm still hungry." Grrrrrrrrr! "I need another snack." "Are we there yet?" "I don't like this movie." Shriek! "I want a different movie." "Do I get to shower in Las Begas?" "I dropped my coloring book. Mommy, pick up my coloring book." *Ding Ding Ding* BUCKLE PASSENGER flashing on the dashboard. "Tattletale!" Halle's head slowly rotates a full 360 degrees. "I gotta pee! It's an emergency! I can't hold it!" Pull over, open both passenger-side doors as the kids hide between the doors to pee on the ground. And on the car. And on Mommy. Then they walk in their fresh pee-mud puddle. "I dropped my pencil." Hissssss! Screech! Spit! "Mommy, get my pencil." *Ding Ding Ding* BUCKLE PASSENGER. "Shutup tattletale!" "I'm hungry!" "I get to shower in Las Begas!" Arrrrggggghhhshhhlsjlsfj!
Repeat 17 times.
Entertain Me Please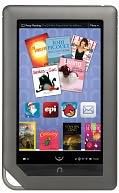 About 3 hours from Las Vegas, I asked Cami to read to me on my Nook Color (affiliate link)(I lOVE my Nook Color) from the blogs I follow . Between constant interruptions from the kids, she eventually finished with my feeds and started reading one of her favorite mommy blogs. 6 hours into a 7 hour drive she read me this post about sitting too long, resulting in a blood clot, pulmonary embolism, and death. How do you spell irony?
A bit off topic, I'm reminded of a night I stayed up into the early morning hours agonizing over an excruciating toothache. As it started to take hold, I grabbed the Tylenol and soon afterward chased it with some Advil. It didn't touch the pain. I laid in bed trying to forget my misery and turned on Doctor G. Medical Examiner. I watched with interest as she worked out the mysterious death of a guy about my age. In desperation I finally dove into the medicine cabinet and located some lortab from a recent surgery. Down it went. I returned to Doctor G. as she explained the cause of death: a drug cocktail of lortab, acetaminophen, and a couple other drugs. Really? You couldn't solve this mystery an hour ago? Before I took the lortab?
To alleviate any concerns, I didn't die from my drug cocktail or the toothache, and I arrived in Las Vegas with no signs of a blood clot.
The kids finally fell asleep a couple of hours before we reached our Vegas hotel.
Day Two
The next morning we played a rousing game of musical food at IHOP. It's a fun game. Here's how you play:
The kids order something they don't like and then after some whining, mommy gives up half of her food to them–the baby gets the other half. The children pass handfuls of food back and forth and drop half of it on the floor. Dad orders some weird dish with avocados, peanut butter, and kumquats that nobody else will eat. Mom tries to find a few morsels from the kid's meals to satisfy her. Then dad stuffs himself with any food left on the table. (I paid $60 for that food!) For bonus points, order a whole gallon of orange juice for the kids and then find out that, contrary to what they said, they don't like orange juice. Dad then drinks the gallon of OJ to finish off the meal.
A quick visit to the restroom gets us on our way. I really don't know why we bother–they will have to pee again just as we hit the on-ramp. Corbin went in the stall and did his thing and I used the "Daddy Potty". As I finished, I turned to see Corbin nearly fall on his face as he scrambled out of the stall with his pants around his ankles. He was concerned that I would flush before he got to watch the waterfall (he calls it a waterfadle).
For a quick rundown of the drive on day 2, see Day 1, and repeat 15 times.
In truth, the kids were really good, all things considered, but a long road trip with kids is not the most fun thing I can think of to do. At least I get to drive instead of deal with the kids.
Can you relate to a road trip with kids? Share your story in the comments.